So I left my comfort zone and got a cook book from the library WITHOUT pictures! I don't even know why such books exist but there are quite a few of them so I thought it was worth looking at it. I tried 2 recipes from "The Vegetarian Gourmet's: Easy Low-Fat Favorites" tonight.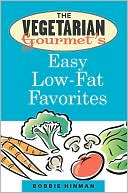 One was pretty good and the other made me gag! Read on...
Pasta Alfredo with Broccoli & Mushrooms
8 ounches pasta
2cups brocoli cut into small flowerets
2tsp vegetable oil
1cup sliced mushrooms
1/2 chopped onion
5 cloves garlic, finely chopped
2tbsp all purpose flour
1cup skim milk
1/2water with 1/2tsp vegetable broth mix
salt, pepper, Parmesan cheese
Cook pasta. Place brocoli in colander and pour cooked pasta over the broccoli. Let drain for a few minutes.
While pasta is cooking, heat oil in a medium saucepan over medium heat. Add mushrooms, onion and garlic. Cook 5 minutes, stirring frequently.
Place four in small bowl. Gradually add milk, stirring until mixture is smooth. Add brother, salt and pepper. Sit into mushroom mixture. Cook, sitting constantly, until mixture has thickened. Remove from heat and stir in Parmesan cheese.
Toss pasta and broccoli and place in a large shallow bowl. Spoon sauce over pasta.
Broiled Tomatoes Dijon
I halved this recipe and used only 1 tomato. I'll post the original that makes 4 servings though:
2tsp Dijon mustard
2 large ripe tomatoes cut in half crosswise
1tbsp dry bread crumbs
1tsp grated Parmesan cheese
1 tsp dried basil
1/2tsp dried oregano
Salt and Pepper
Nonstick cooking spray
(I forgot this)
Spread 1/2tsp of mustard on the cut side of each tomato half. Combine remaining ingredients (except spray) in a small bowl. Sprinkle evenly over tomatoes. Spray lightly with nonstick cooking spray. Broil 5 to 7 minutes, until tops of tomatoes are nicely browned. Watch so they don't burn!
MY REVIEW:
It was the tomatoes that literally made me gag. I guess I don't like dijon or something.... I will not make these again. A straight up cold tomatoe would have been a million times better. The pasta was pretty good considering the sauce was mostly skim milk! I think I just made too much pasta (as usual) so the pasta:sauce ratio was a little off. Atleast we have lunch tomorrow though.
JASON'S REVIEW:
He is currently in the shower and I don't want to wait to post this. I know he was excited that I had time to cook again tonight! He does like dijon mustard and enjoyed the tomatoe. He ate all the pasta and readily packed his lunch so I think that's a good sign?